Senna, Bruno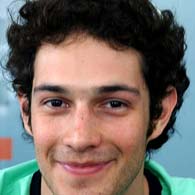 N | Bruno Senna
B |

Brasil, São Paulo
A | 29 (1983-10-15)
U | http://www.brunosenna.co.uk/

More information
Bruno Senna Lalli (born October 15, 1983 in São Paulo) is a Brazilian racecar driver and the nephew of late three-time Formula One world champion Ayrton Senna. His mother is Ayrton's sister, Viviane. His father died in a motorcycle crash in 1995.
When leaving McLaren at the end of 1993, Ayrton Senna had said: "If you think I'm good, just wait until you see my nephew Bruno". Bruno raced go-karts against Ayrton on the family farm, and it was clear that Ayrton regarded his nephew's potential very highly. Ayrton's tragic death while driving a Williams at the 1994 San Marino Grand Prix, however, brought Bruno's own racing career to an abrupt halt.
Learn More at WikiPedia
Published under the
GNU
Free Documentation License
Add message

There are no messages posted yet.

You can add messages only when you are logged in
Data is being loaded...

New players (12679)
17 May 14:53

raoulmassa
16 May 17:05

Fitouf
16 May 16:24

senna4ever
16 May 08:34

baardolf
15 May 19:52

zematteo
14 May 17:28

HamzaAzamUK
13 May 17:12

fernando
12 May 12:43

Daniel Cappellini
12 May 04:31

TheOtowngman
11 May 21:19

koertjacob