Hülkenberg, Nicolas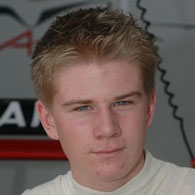 N | Nicolas Hülkenberg
B |

Germany, Emmerich am Rhein
A | 34 (1987-08-19)
U | http://www.nico-huelkenberg.de/

More information
Nicolas "Nico" Hülkenberg (born August 19, 1987 in Emmerich am Rhein, West Germany) is a German professional racecar driver. He is the incumbent champion of the GP2 Series, and is a previous champion of both the Formula Three Euroseries and A1 Grand Prix, as part of A1 Team Germany.
Learn More at WikiPedia
Published under the
GNU
Free Documentation License
Add message

|
sadiamat4you
|
2012-09-30 19:23:10
Hello

My name is sadia,i saw your profile today and became interested in you,i will also like to know you the more,and if you do not mind i will like you to send an email to my email address so i can give you my picture for you to know whom i am.Here is my email address(sadiamat4you@yahoo.com) believe we can move from here!I am waiting for your mail to my email address above.sadia.(Remember the distance or color does not matter even our age different because i have something very IMPORTANT to tell you,but love matters allot in life.
Thanks and God bless,

sadia,

You can add messages only when you are logged in
Data is being loaded...

New players (19275)
16 Sep 11:56

AWkaxTYqDreyMuB
16 Sep 07:41

withdrawal
15 Sep 21:12

Metal
15 Sep 12:54

deposit
15 Sep 04:51

Soft
15 Sep 04:06

interface
14 Sep 20:49

hard drive
14 Sep 08:29

Vatu
14 Sep 08:29

Gloves
14 Sep 06:31

invoice
Ranking drivers
Nothing found.