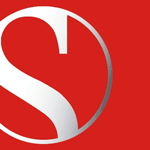 Sauber is a Swiss Formula One constructor. It was founded in the 1970s by Peter Sauber, who progressed through hillclimbing and the World Sportscar Championship to reach F1 in 1993.
The team's best results in Formula One to date have been six third place finishes and two front row starts. The team's most successful season thus far was 2001 when it finished fourth in the constructors' championship. During its history in Formula One as an independent team, Sauber has yet to score a race win, pole position, or fastest lap.
The team was sold to BMW in 2005, and competed as BMW Sauber from 2006 to 2009, scoring one victory. At the end of the 2009 season, however, BMW pulled out of Formula One and the team's future remained uncertain for several months, until it was sold back to Peter Sauber and granted a 2010 entry.