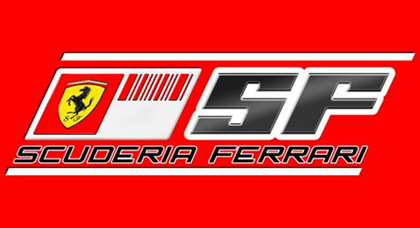 Scuderia Ferrari is the name for the Gestione Sportiva, the division of the Ferrari automobile company concerned with racing. Though the Scuderia and Ferrari Corse Clienti continue to manage the racing activities of numerous Ferrari customers and private teams, Ferrari's racing division has completely devoted its attention and funding to its Formula One team, Scuderia Ferrari Marlboro. Scuderia is Italian for "stable", and Ferrari refers to Enzo Ferrari, the founder of the company. The prancing horse was the symbol on Italian World War I ace Francesco Baracca's fighter plane, and became the logo of Ferrari after the fallen ace's parents, good friends with Enzo Ferrari, asked him so, to continue his tradition of sportsmanship, gallantry and boldness.
Scuderia Ferrari was founded in 1929, and raced for Alfa Romeo until 1939. Ferrari first competed in F1 in 1948 (the team's first F1 car was the Tipo 125 F1), making it the oldest team left in the championship and statistically the most successful one (with a record of 15 drivers' championships and 16 constructors' championships won). The team's numerous and ardent Italian fans are known as tifosi, though the team also has a vibrant international following.
The team's current drivers are Felipe Massa and Kimi Räikkönen, who has signed on to Ferrari for a three-year contract after the retirement of Michael Schumacher following the 2006 season, and its test drivers are Luca Badoer and Marc Gené. Ferrari are the reigning Constructors' title holders, after the conclusion of the 2008 season.
On 12 November 2007 Ferrari President Luca Cordero di Montezemolo announced team's new structure, with Jean Todt moving up to his senior role as CEO of the company, Stefano Domenicali will be taking over as team principal as Ross Brawn declined a return following his sabbatical, who subsequently on the same day was announced as the new Team Principal of Honda F1, Aldo Costa as technical director and Mario Almondo as Operations Director.